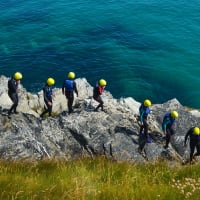 Corporate events and team building days
Choose from 1000s of fun, engaging and inspiring company events that deliver results
Full event management
Everything done for you,
from start to finish
Something for everyone
Largest range of activities,
themes & entertainment ideas
Network of corporate venues
Easily find the perfect
venue at the best rates
Join the hundreds of forward-thinking companies that use Chillisauce every year
We have decades of experience helping to put together a wide range of corporate events, parties, entertainment and team building experiences including,Team building days,Incentive Travel,Product Launches,Meetings and Conferences,Bespoke events,Christmas and Summer Parties,Themed Packages,EntertainmentandLeadership Off Site Events.













BBC News tackled the Extreme Ninja course
BBC News tackled the Extreme Ninja course
Nike brought global teams together
Every corporate and team building event is different and special. Every event and corporate itinerary has its own distinct audience, tone, personality and set of business objectives. Our specialist events team will creating your perfect event from beginning to end, building lasting memories and achieving your business goals. Read more aboutour services..