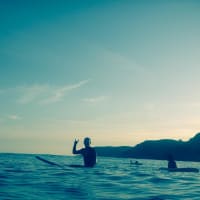 The easiest way to organise a stag do
Choose from 1000s of stag activities, nightlife ideas and places to stay
Instant prices
Get latest prices now,
no waiting for quotes
Pay individually
Only pay for your place,
nobody will be out-of-pocket
100,000+ reviews
Everything reviewed to help
you pick the best things to do
Join more than 160,000 people who use Chillisauce every year for their stag or hen do
We have experts in every location who can share their knowledge to help build your ideal stag or hen do!













Get revved up in Bristol
Get revved up in Bristol
See Prague from the sky
Find everything you need to plan the perfect stag do. Choose from thousands of tried, tested and recommendedstag activitiesto make it legendary.
Hassle-free money collection from the stag party
Everybody logs in and
pays for themselves
Anybody can pay for
others in just a few taps
Keep track of who has
and hasn't paid

You're not taking any risks
We are a stag company – planning stag dos is what we do all day, everyday. All activities and venues have been handpicked and tested by specialists.

The easy way to organise a stag do
Whether you're planning a stag night or full weekend, it's simple to get everything sorted quickly on our website or leave it to our stag organisers.
Why book your stag do with us?
Chillisauce is one of the world's biggest providers of stag do and hen weekends, delivering unique experiences, parties and events for over 160,000 people each year. We operate in over 70 countries, with a four-point five-star Trustpilot rating from our happy customers. We promise excellent service and expert knowledge, allocating each client their own personal account manager to ensure you'll have one of the best weekends of your lives - stress and hassle-free.
No idea where to go or what to do? No problem. Our stag experts are primed to help you plan everything from activities and accommodation to airport transfers and group payments. They'll find you your ideal location and build your custom itinerary from over 1,500 different options. Our group payment system ensures you won't end up out of pocket, so all you have to worry about is what stag fancy dress to wear or pranks to play!