Newcastle is undoubtedly one of the top party destinations in the UK with legendary nightlife areas including the glamorous Geordie Shore hotspot, the Diamond Strip. The city is also home to Europe's largest shopping centre, friendly locals and cheap drinks making it the perfect destination for hens looking to have a good time, whatever you choose to do. Here are the highlights of aNewcastle hen do.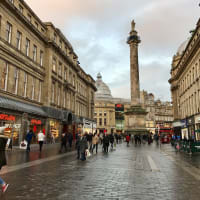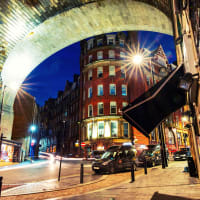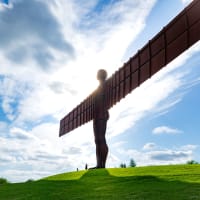 Experience legendary nightlife
A night on the Toon is an experience you won't forget. The Diamond Strip is the city's most stylish and exclusive street with decadent bars and delicious cocktails, making it a favourite destination for the Geordie Shore cast. The Quayside has more sophisticated bars set on the banks of the river. For a rowdier night out, head to Biggs Market and the Gate leisure complex where everything is louder and anything goes. Check out our guide toNewcastle nightspotsfor more inspiration.

Party on the River Tyne
Escape the city and party your way along the River Tyne as you take in the sights of the iconic Millenium Bridge and city skyline, dancing the night away on the water. Enjoy a few drinks, have a laugh and experience the city in a completely unique way. Who saysboat partieshave to be abroad to have a good time?

Chatty, fun-loving Geordies
If Geordie Shore has taught us anything, it's that the people of Newcastle love to party and have a good time. They're also famous for their friendliness, so if you can understand the accent, you'll have a great time chatting to the locals, who, chances are, won't be wearing a jacket, or much of anything, even in the coldest winter, but don't let that stop you from layering up.

Shop till you drop
Newcastle is a brilliant shopping destination. Just outside of Newcastle's city centre is Europe's largest shopping centre: intu Metrocentre with over 340 stores all under one roof including several big department stores, designer brands and high street labels. In the city, there's also intu Eldon Square filled with all your favourite brands and the original Fenwick department store with huge cosmetics and food halls.

The Angel of the North
The Angel of the North is a steel angel standing at a huge 54m wide and 20m high, built to mark the end of coal mining in the UK. Now it's a beloved symbol of pride and hope. Newcastle is home to plenty of places worth visiting including the BALTIC Centre for Contemporary Art, the Castle that gives the city its name, the grand Theatre Royal and the beautiful Jesmond Dene parkland.
Want a hen night out like no other?Newcastleis the place for you. We're here to help you plan an incrediblehen weekend, packed full of fun activities both during the day and night, so you can focus on making the most of this non-stop party city.