Edinburghis one of Europe's most beautiful and historic cities, making it the perfect backdrop for your hen do. The pretty cobblestones streets, world-class shopping and friendly nightlife are just a few reasons to visit. Take a look at our highlights to see why you should choose Edinburgh for yourhen weekend.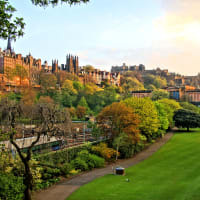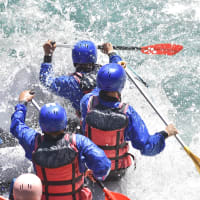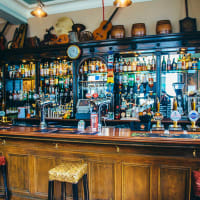 Edinburgh's a firm favourite, find out why...


Party atmosphere
As the sun sets, Edinburgh transforms into a bustling nightlife destination with a wide variety of places to have a good time. Start the night crafting your owncocktailsat fun party chains. Then, head to one of Edinburgh's many traditional or not-so-traditional pubs like theFrankenstein Pub. Dance the night away at one of the city's mostpopular nightclubsor explore what the city has to offer on abar crawl.

Stunning architecture & attractions
The Scottish capital is arguably one of the most beautiful cities in the world, with plenty of stunning architectural, historical and natural sights to see. With everything from the incredible Edinburgh Castle to the pretty Princes Street Gardens, you'll discover fascinating gems around every corner. For sweeping views of the city, climb to the summit of Arthur's Seat or take a peaceful stroll up Calton Hill. Check out our guide toEdinburgh's top attractionsto really make the most of your time.

Edinburgh Fringe Festival
Visit in August to see Edinburgh truly come to life for the biggest event of the year. TheEdinburgh Fringe Festivalis a month-long celebration of the arts showcasing big names and up-and-coming comedians, musicians, actors and artists. With thousands of performers and shows, everyone will find something to get excited about. If you love comedy, the city is home to great stand-up acts all year long - check out acomedy nightwhilst in the city.

Shop till you drop
What makes Edinburgh's Princes Street such a great shopping location isn't the huge range of popular high-street brands - although it definitely has that - but the beauty of the area. You can see the picturesque gardens as you explore New Look, Zara, Primark and the famous Jenners department store, all in the shadow of Edinburgh Castle. For designer brands, try George Street instead.
Edinburgh is an incredible place for yourhen weekend- you won't regret choosing it. We've got plenty of ideas for your hen party inEdinburghand can help you plan a fun weekend your friends will be talking about for years to come. Activities, bars, restaurants and clubs, we've got it all, so what are you waiting for?