The client brief:
The team atBain & Cowere throwing a big Alice in Wonderland themed conference atSyon Parkfor 320 staff. They had the outfits and the ideas, but there was one thing they were missing, the creative thinking…that's where we came in. They asked us if we could create a themed activity with some fun and creative ideas to reward and entertain staff. It's a good thing we're experts at cocktail making…and being mad hatters.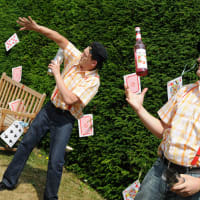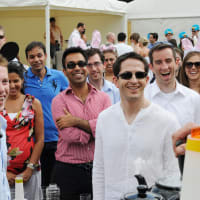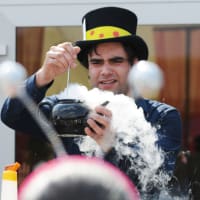 Our thinking:
We designed and created a Mad Hatters Cocktail Session with a range of bespoke cocktails forBain & Coincluding Strawberry Shortcake and G & Tea (see what we did there?) all served in Mad Hatter tea cups and teapots of course. A theatrical ambiance was created as teapots, filled with dry ice, brimmed over with steam.
Teams learnt a variety of techniques including muddling and shaking before creating their very own themed cocktails to drink. There was also a flaring competition so members of each team had to learn and show off their Tom Cruise style moves.
The activity allowed for everyone to get involved and participate in a relevant themed and fun-filled activity.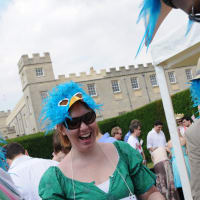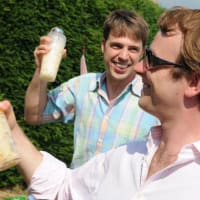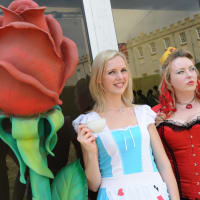 The feedback:
"So many thanks for providing such a fantastically different way to celebrate a Friday afternoon in June! You'll be aware that it was an absolute hit and as heads clear the compliments are rolling in. Please, please do convey our heartfelt thanks to all. Thank you!"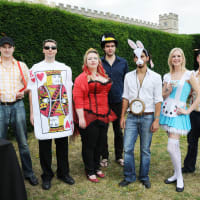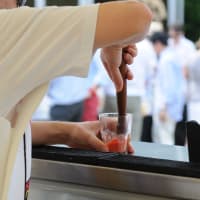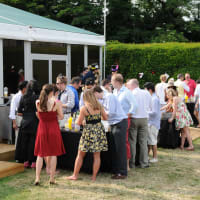 About our team building service:
Give your team a valuable boost with an entertaining and educational day of activities all designed to increase team cohesion, confidence and communication skills. A Chillisauce team building day will focus on getting the most out of your team and expanding their skills in a fun and friendly environment.
Each event will vary in scope and be tailored depending on your requirements, but below are examples of team building solutions we typically offer:
Concept and message
Invitation – design and collateral
Venue sourcing and management
On-site management and logistics
Theming – venue, catering, infrastructure and staff
Facilitation services
Site design and layout
Theming
Health and safety assessment and monitoring
Support Staff
Daytime & Evening activities and entertainment

We'd love to hear from you
To discuss further how effective team building solutions can help your business, to maybe share your own experiences, or simply give us some feedback, please speak to one of our specialistcorporate eventplanners. The team have organised hundreds of employee engagement programmes, team building and training days, meetings, conferences and parties to help achieve some very specific objectives.
They can be contacted on 02072991831 or by email : events(a)chillisauce.com