At Chillisauce we love travel, and we love being inspired by travel vloggers that showcase all the places around the world that we've not yet got around to visiting.We turn to travel vloggers regularly for that essential dose of wanderlust that keeps our love of discovering new places, people and bizarre festivals alive. We're big fans of vlogs – or video blogs – too because, let's be honest, isn't it so much more fun to stumble across new destinations when you do so in glorious sound and technicolour, and really feel as though you're there?
Have a look at our Top 100 Travel Photographers In The World for some gorgeous photography. Here are our ten best travel vloggers for 2015, courtesy of the lovely Chris Wotton, and we are pretty sure we will have you packing your bags in no time.
Matthew Karsten, Expert Vagabond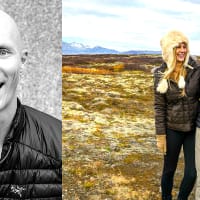 There's a fun, upbeat tone and a definite adventure streak to the vlogs on Matthew Karsten's Expert Vagabond channel – our first foray with Matthew saw him deep water solo rock climbing in Railay, southern Thailand.
'What we love about Matthew's vlogs is the distinct lack of any words...'
There's none of this talking-and-overhyping-everything malarkey; instead, we're just treated to beautiful scenery overlaid with fitting music. Perfect for the senses.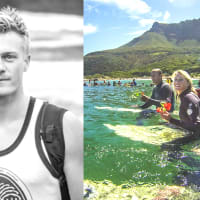 British-born Ben has close to 330,000 subscribers, and the club beat to his highlights reel video has our adrenaline pumping. Ben's travels have taken him around the world for the past six months.
'He recounts his adventures with daily vlogs short films that he calls Visual Vibes...'
Ben is a twice world champion kayaker, who puts a string of other professions to his name too, and splits his time between the UK, South Africa and, by the looks of it, just about everywhere in-between.
Louis Cole, Fun for Louis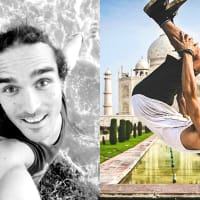 Louis Cole is one busy guy – his non-stop adventures have taken him around the globe in his search for adventure.
'As he puts it, a journey isn't about escaping life but about making sure that life doesn't escape you...'
This is typical of the upbeat, life-is-for-living tone that defines Louis' videos, which see him take in everything from underwater tropical sea life to the scene outside the White House. Over 1.3 million subscribers tune into Louis' daily vlogs of his year on the road – and it's easy to see why.
Alex & Marko, Vagabrothers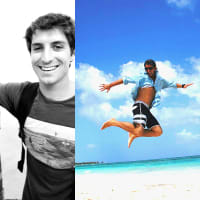 Brothers Marko and Alex are keen on hand gestures, but we'll let them get away with that for the friendly, fun-loving vibe they bring to their vlogs as they travel around the world. Billing itself as a global perspective for the millennial generation.
'They are on a mission to explore the world and inspire you to do the same...'
With almost 30,000 subscribers, they're doing something right – and we're loving it. Follow the Vagabrothers around Europe and across the world on their adventure-packed travels.
Nadine Skyora, Hey Nadine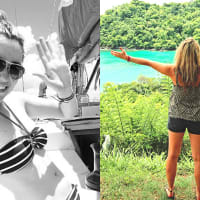 Fun, bubbly Nadine Sykora is a Canadian vlogger and blogger. She documents her travels, uploading bi-weekly about her latest adventures.
'She also provides useful travel advice and how-to guides, meaning there is something for everyone...'
Nadine treats her 185,000+ subscribers not only to a peek at the places she's visited – the first video of hers that we checked out saw her trekking to a waterfall in Jamaica – but also to share tips on how you can follow in her footsteps.
Kristen Sarah, Hopscotch The Globe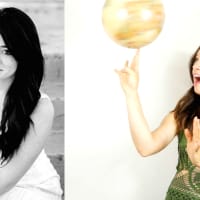 Kristen is one half of Hopscotch the Globe, which she co-hosts with potential boyfriend Siya, taking you on a two-year adventure around the world.
'Recent vlogs have come from Italy, London, and India...'
The first of Kristen's video that we watched saw her getting just a little too enthusiastic about barefoot hiking near the Finnish border with Russia. This world citizen has travelled to over 45 countries and vlogs every Wednesday and Sunday – she has more than 35,000 subscribers along for the ride.
Mike Corey, Kick the Grind TV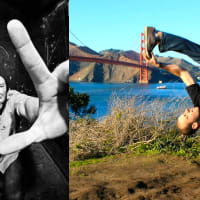 Charming Mike and his smile had us at first glance with his almost unbelievable vlog from the azure waters of Exuma, in the Bahamas, and its bizarre swimming pigs.
'Yes, swimming pigs - you need to watch it to believe it...'
Mike and his 6,000 subscribers vlogs every Wednesday about amazing places above and underwater around the world. He says he wants you as a subscriber if you believe in experiences over possessions – we're sold.
Devin Graham, Devin Super Tramp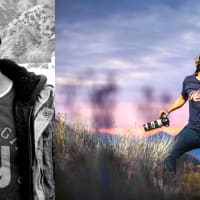 Devin uploads some of the most brilliantly executed videos on Youtube. His most popular video, an assassins creed meets parkour video, has racked up over 42 million views.
'Our hearts were thumping right away as we watched the intense opening to Devin's vlog on the world's largest urban zipline in Panama City...'
His dramatic videos take in locations including New Zealand and Polynesia, and plenty besides. Devin is certainly popular – his subscriber count has passed three million.
Parker, Ryker & Rush, Sunday Fundayz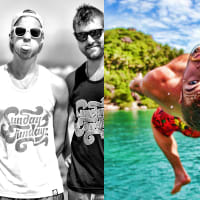 The opening video from High on Life is educational, feel-good and contemplative – just the kind of travel vlog we love.
'It's also high octane in places, giving you the inspiration you need to get out and explore the world…'
It gives a hint of the places that this vlogger has taken in, with scenes from countless countries including India, Cambodia, Argentina, Brazil, Ukraine and Indonesia. This channel is an adventure lover's dream – recent uploads include vlogs on near naked snowboarding, bungee jumping, and heading face first into an ice tube. Intrigued? So are nearly 122,000 others.
Alana Fickes, Love Alana Chan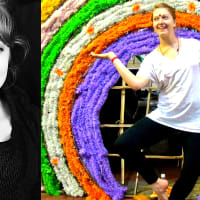 The ever grinning Alana Chan takes you on her travels in her regular vlogs from destinations including Thailand and Dubai.
'It appears that eating and drinking are among Alana's favourite pastimes, which is absolutely fine with us...'
That said, she also has a talent for the more bizarre – just take a look at her 'deer attack' vlog from Kyoto, Japan, if you want to know what we mean.
Amanda Statham…
TRAVEL EDITOR OF COSMOPOLITAN
'Travel blogging, and now travel vlogging has really shaken up the traditional travel industry in recent years. It's a fantastic, first-person way to bring the most exciting and unusual aspects of a country to life. I think Devlin Super Tramp is currently the best vlogger around, his filming and production skills are insane, I'm a fan. I'd love to see more women involved too, there's definitely potential for female vloggers to get big followings for action, adventure and luxury travel.'
"There will always be a demand for travel writers and photographers, but, on a cold grey day in Britain, who doesn't want to sit at their desk and watch a vlogger zip-line between skyscrapers in Panama? It's pure escapism…"