The largest of the Canary Islands and a British favourite with guaranteed sunshine almost all year. Explore the tropical gardens and historic towns in the north of the island and enjoy the theme parks and watersport activities in the south before hitting the best bars and clubs.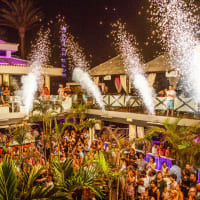 Locally known as "The Patch", this is the nightlife capital of the island where you'll find rows of bars, cabaret shows, live music and clubs open every night of the week. The areas of Veronicas and Starcos are very popular with the young crowd and the best places for a wild, lively night out.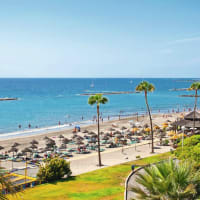 Soak up the sun on one of the island's many beaches. For sunbathing, beach clubs and water sports, Playa de las Americas is a top choice for everything from surfing to jet skiing. For a more secluded spot, Playa Jardin is a great beach in the north of Tenerife with black sand, exotic plants and an artificial waterfall.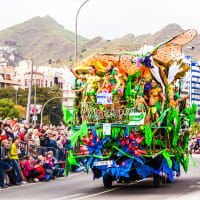 The port city of Santa Cruz is home to island's harbours, seafront shopping, beautiful beaches and excellent restaurants. The arrival of the annual Carnaval de Santa Cruz in February turns the city into a party and is a great time to visit the island with parades, music, dancing and colourful costumes.
Soak up the sun in Tenerife. With sun nearly all year long this destination is perfect for those looking to go away out of season.