If you're currently planning astag doand want the sort that's spiked with adrenaline without the inherent risk of shooting eachother or jumping out of a plane, you can always get your thrills in moderation. With theme parks just weeks away from throwing open their doors to millions of people seeking unnatural sensation, here's a countdown of the UK's best options for chunder seeking. Legoland Windsor declined to participate. Sorry.
Thorpe Park
Because it's always sunny in Surrey.
The UK's self-appointed 'Thrill Capital', and with good reason – probably your Grandmother's broad idea of a theme park and also her worst nightmare. Thorpe Park is a small, reclaimed island just off the M25, that began life as a humble family park with a strange focus on water slides, but over the past decade has moulded itself into a paradise for those who'd rather spend most their time upside down, and currently entertains around 2 million people a year. Almost every ride here falls into the 'white knuckle' category, so the wimpier sort may to want to stay at home. The map alone for Thorpe Park makes the place look like the set of a sequel to Battleship Royale, as written by Viz.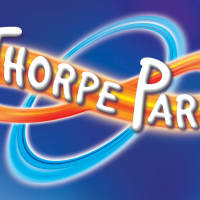 Stag Do Bother With…
The Swarm, Thorpe's new behemoth for 2012 and the UK's first wing coaster, in which hapless guests strapped to side of the track are thrown up and over a post-apocalyptic wasteland, including an initial trip head first into the path of the wing of a crashed 747. Adding to the grim fun are various other effects such as billowing smoke, water and fire, as you're inverted nearly five times, all the time narrowly avoiding… stuff. They haven't held back on this one, which opens on March 16th.
Stag Don't Bother With…
Saw: Alive, a live action horror maze compliment to the park's permanent Saw themed horror coaster, itself a sort of bonus sequel to the horror film series in which the evil Jigsaw has contrived to build a rollercoaster to 'test' you, for some reason that is never explained. Saw Alive is a literal boatload of horrors, too squeamish for those easily disturbed by vaguely believable blood and guts, but not terrifying enough for others who aren't ultimately unnerved by drama students shouting for some sort of help repeatedly, whilst men dressed as pigs laugh and squeal openly at you. The whole experience serves as an ironic metaphor for the films themselves, actually. And maybe even life itself. So stick with the Loggers Leap.
When, Where, HOW MUCH?!
Thorpe Park is very accessible, located just off the M25 near Chertsey, and very east to do by public transport including from London, with many coaches running from Staines station to the park. Entrance is somewhere around £40, but less if booked online in advance, and BOGOF (Buy One Get One Free) vouchers are available all over your local supermarket as a rule. There are few parks as infuriating as Thorpe Park when it is busy and crammed with unruly youths, so plans your visit carefully. The option to pay more to skip the queues using 'Fastrack' is infuriating in its abudnance and expensive in its options.
Alton Towers
Where the magic often ends, between 5 and 7PM, usually.
The Grandaddy of the UK theme park 'scene', and unlikely to be usurped anytime soon, Alton Towers is still packing them in. Fortunately, it's massive and quite scenic, so unlike other parks, you can usually find a well-manicured lawn to lie down and consider your wallet and humanity. Located in the arse end of nowhere, Alton's probably a bit big for a day, especially if it's busy. The park has two quirky but pricey on-site hotels, which are usually open to well-behaved stags, which puts you in a good position to use the excellent waterpark, spa and Mini Golf! You also get early access to the park, allowing you to potentially ride the Runaway Mine Train whilst still drunk from a night out in a bar themed to pirates and wenches.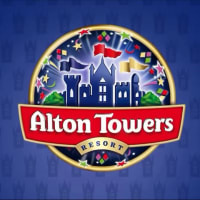 Stag Do Bother With…
Nemesis. Phenomenally nearly twenty years old, and revered both in the park (a recent poll saw it voted Alton's best ride ever by loyal visitors), and by other rivals, and their rabid, socially awkward enthusiasts, it's a masterpiece of twisted design and seems to get faster and more forceful each year. So popular and iconic is Nemesis, that this year sees the launch of Nemesis: Sub-Terra, a new thrill ride that promises 'your worst nightmare underground', and explores the origins of the ride's titular angry alien monster. "What lies beneath?" ask Alton Towers in anticipation of it's March opening. No idea, but I'll hazard a guess that there's a gift shop waiting for us back up above.
Stag Don't Bother With…
Fastrack. Like Thorpe Park, but pressed on visitors much less intensely, it must be said, Alton Towers offer the option to waltz past other paying guests at a small premium. Whilst shelling out over £45 to skip all the queues on each ride once (or £85 for the privelidge of doing it repeatedly) is theoretically a nice treat, if you turn up early at Alton, stay in the hotels or nearby, and work from the back to the front, you can get it all done at no extra expense. There's also single rider queues, in which if you don't mind sitting next to a stranger, your queueing time is reduced. This might not be the best option for the groom…
When, Where, HOW MUCH?!
Located equidistant from both the M1 and the M6 in the Staffordshire Mooorlands, Alton Towers is a fairly tedious, if scenic drive from both. Another good reason to set off early is that the roads around the park often struggle with demand later in the morning. Public transport is possible from Stoke On Trent and Uttoxeter, but often seems often over-subscribed and feels like a hassle, although the park also charge £5 to park, so you can't win. If you travel in a group, it's worth chipping in and paying double that to park right next to the gate. Unless you're staunchly against paying more for anything, in which case, your visit to Alton Towers could soon get quite stressful. The park is open from March until November, and despite popular myth, it's always easy to avoid a busy day. Strangely, Bank Holiday Mondays are notoriously quiet, whilst the following Tuesday is almost always very busy, with dissapointed people who thought they were being clever. Like Thorpe, tickets are around the £40 mark, but cheaper when booked online. If you eat cereal, you likely possess an Alton Towers voucher offer, and you'd be mad to pay full whack.
Pleasure Beach, Blackpool
The UK's #1 Amusement Park Most Likely To Become Victim Of Global Warming
If Alton Towers is the Grandaddy of British theme parks, then Pleasure Beach is the grand old lady, albeit one with a foul-mouthed side and a penchant for taking life rough and ready. In posession of more rollercoasters than any other park in Europe, the Plesh hasn't quite kept up to the progression of it's Southern brothers, but remains one of the most varied and outright fun places available to visit, with a charm all of it's own. Since it's heyday, the attraction has taken on a sheen and an image that has softened it somehow – it's no longer free to get in and is now 'Pleasure Beach, Blackpool', thankyou very much – but it's a nicer park than ever and whatever mix of weird and wonderful ancient rides that Health and Safety allow to stay open this particular year, mix comfortably with modern thrills. These include world-known mega coaster The Big One and Valhalla, which is a sort of modern log flume designed and filled with spurious explosions by a sexually frustrated teenage Goth.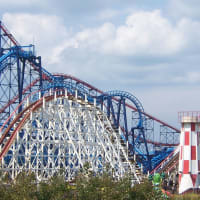 Stag Do Bother With…
The Grand National, Britain's only racing coaster as it stands, which offers much opportunity to jeer ar your mates occupying the other train, as well as a wooden experience that many make a pilgrimage to ride. So blessed was it to him, that Andy Hine, MBE, the head of the Rollercoaster Club of Great Britain, had his wedding on the ride itself, and it certainly lead to a real rollercoaster of a marriage!!! What? They did? Oh…
Stag Don't Bother With…
The Hot Ice Show. Directed yearly by the Pleasure Beach's owner and overlord, Amanda Thompson, who has also filled the park with some glorious fountains, it is undoubtedly an objectively impressive spectacle. But as a Stag Do website, we must advise that when you've seen one buff Russian not fall over under difficult circumstances, you probably don't need another 90 minutes of it in different varieties of sequin.
When, Where, HOW MUCH?!
Blackpool is extremely popular with stag and hen dos, which have provided a strange kind of revitalization for a town that was long determined to avoid a seaside image it has now ended up embracing once more. There are hundreds of guesthouses and holiday apartments on the Golden Mile to chose from, although the Pleasure Beach themselves also have a great, upmarket hotel on-site called 'The Big Blue', in which you can watch various rollercoasters test from your window. Admission prices vary depending on when you visit, but are much reduced if you book online, although vouchers are harder to come by. If you're an avid Tesco clubcard voucher collector, that's an option too.
Salou on Spain's Costa Dorada has been a popular holiday spot with Brits, and indeed stags long before those behind Alton Towers and Busch Gardens got together in the 90s to conceive PortAventura, a large scale, internationally flavoured theme park. Easily the best designed park in Europe, by virtue of being relatively new, it contains five sprawling areas which are all impressively themed to Polynesia, China, The Wild West and so on. Attached are several hotels, a waterpark and a golf course, and Salou itself, where guests of said hotels can enjoy a private beach, is just five minutes away by bus. The selection of rides is genuinely impressive, featuring all the standards, and a few previous and current record breakers to make your knees tremble, as well as lots of shows, nice restaurants and bars, and so forth.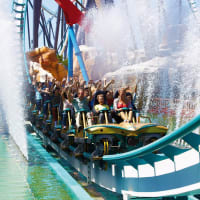 Stag Do Bother With
Shambahla, opening in June, and which is set to become Europe's tallest rollercoaster. It can already be seen dwarfing the eight-looping Dragon Khan, which now sits below it, looking sheepish. An initial 255ft plunge will lead to all manner of nonsense, including a water-splash, speed hills designed for maximum stomach churning senation, and another new element, nicknamed 'the ampersand', that no other coaster of it's type has utilised before. This means that the park will now operate both the tallest and fastest coasters in Europe individually. The fastest is a launched thrill ride called Furious Baco, which is also the only coaster in the world themed to wine production. Seriously, you exit into a brewery.
Stag Don't Bother With
Sesame Street Land. Yes, the bright colours are tempting, and yes, you could conceivably receive a hug from a life-size Elmo, but really, at the end of the day – there's nothing here for you. Move on.
When, Where, HOW MUCH?!
PortAventura is an hour from Barcelona, with it's own train station. Ryanair fly several UK routes to Reus aiport, which is ten minutes by taxi from the park. A one day ticket is around £40, although you can also get a 3 day pass with access to the park and waterpark for around £70. Hotels on-site are fairly pricey, but not in comparison to say, Alton Towers, although obviously there's plenty of places to stay and places to drink down in Salou. The park is open till Midnight all summer long, finishing the day with fireworks, lazers and fountains and all sorts on the main lagoon.
Liseberg
A beautiful park for beautiful people. And possibly, you.
OK, so, our stuttering economy versus their glowing currency hardly makes Sweden a popular destination with Stags, although everyone other there is largely so beautiful and sophisticated, that's probably a good thing. But Gothenburg, the country's second city, is a really interesting and lively destination, as well as a little cheaper than the capital, Stockholm. It also plays permanent host to Liseberg, the country's premier theme park and one of the few remaining inner-city parks that isn't overrun with troublesome youths. If anything, it's overrun by enthusiastic and often bearded Americans, making the trip to ride Balder, a new build wooden coaster that's one of, if not the best in the world.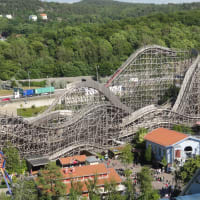 Stag Do Bother With…
Atmosfear is the park's newest thrill ride, and a novel idea. When the park's old observation tower became unpopular after many years of service, the management wisely decided to attach a new gondola to it and send the riders screaming down it, rather than gliding up. After reopening, the resulting huge drop on the ride further is excelled by standing on the park's iconic hillside, which offers beautiful views out towards the city and the sea. The mysterious looking 'Hotel Gasten' is easy to overlook, but has a reputation as one of the most enveloping haunted house attractions in the world, and simply demands attention it won't get, as your group is chased by angry, Swedish speaking ghost people throughout.
Stag Don't Bother With…
Eating or drinking in the park, when you're adjacent to a bustling city. Overpriced food and drink is classic theme park fayre, but here you've no real excuse. Although you'll be paying an arm and a leg wherever you go, better not make it in aid of an unfulfilling hot dog.
When, Where, HOW MUCH?!?!
The park is open generally from April through until September, which is a short season, and only encompasses weekends towards the beginning and end. However, it is open late into the night all summer, reflecting how Sweden never gets dark a lot of the time, and therefore remains unpopular with vampires, but favoured by tourists. As such, it can get very busy in the summer, and is a small park, but offers lots of rides. There's a relatively small charge to enter the park, and from there you can buy an Unlimited Ride Wristband or tickets for rides. There are plenty of hotels nearby, and Gothenburg has two airports, City and International. Ryanair fly from Stanstead to the former, which is possibly the loosest interpretation of airport you might ever come across. But it's all good fun.
Or, the 'Kermis' as they're more widely known as in the homeland, a trip to a German fair is our underrated secret weapon as far as this article goes, and absolutely perfect Stag fodder. Most German cities will host an annual Kermis at one point or another, in which a generally scenic location is transformed into a sprawling carnival of booze, thrill rides and food, all to a seriously high standard. Proud German showmen travel intricately designed and maintained, and often surprisingly well themed rides around the country, joining vast beer halls and travelling gardens. London has recently aped the concept with it's equally popular Winter Wonderland event in Hyde Park, but fails to match the unbridled joyous atmosphere of a traditional German fair, many of which see over 5 million visitors in ten days.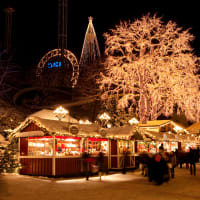 Stag Do Bother With…
You're never quite sure what rides you will get at each event, but there's likely to be at least one which you'll genuinely struggle to believe actually travels. Except full-size rollercoasters, such as Olympia Looping, which has been blowing minds since the early 80s and is an absolute old school masterpiece of rollercoaster design and flow. Or so I'm told…
Stag Don't Bother With…
Most of the dark rides and haunted houses unfortunately reserve their eye candy for the exterior, and prove disappointing once inside. The exceptions to this would be something called Imagination!, which is a sort of psychedelic 3D nightmare. If you see this beckoning you in, please enjoy it before you've hit the beer tents.
When, Where, HOW MUCH?!?!
The most famous and popular example of a German Kermis is undoubtedly Munich's Oktoberfest, but it is also far busier and more expensive than many others, with hotel room prices shooting up all throughout the month of October, and rides and beer more expensive than elsewhere. Alternatives include Dusseldorf in July and Stuttgart in April. Many budget airlines will deliver you to Germany's super-slick airports all over the UK, too.
Need more? Check out our otherstag weekend ideas?