No city does New Year's Eve like London. The Big Smoke guarantees a banging night out, hosting parties that vibe from groovy to glam. Given London is our HQ, we've been lucky to test out these venues ourselves. Here are our top picks for ringing in 2020 in style, 100%Chillisauceapproved.
Top 10 New Years Eve 2020 Parties in London
Ruby Blue
Chime in the bells in the heart of London's West End. This popular club offers gorgeous views of Leicester Square from its balcony terrace, making it a prime spot to watch partygoers stagger into the new decade. Ruby Blue's New Year soiree includes 2 floors of non-stop disco action, with some of London's top DJs spinning hits from 6 pm. Expect dancing, debauchery and some spicy surprises.
Visit theirwebsitefor NYE details, or book a night atRuby Bluein the new year with us.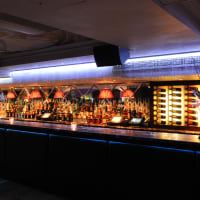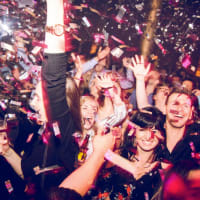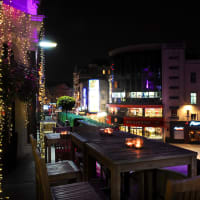 Lock the doors and lower the blinds for this Prohibition-era extravaganza! This celebration will play host to a dazzling display of showgirls, fire breathers and burlesque acts, putting the 'roar' into the roaring twenties. Get on your glad rags and enjoy raucous entertainment from 3 DJs across 5 rooms, until doors close at 4 am.
Visit theirwebsitefor NYE details, or book a night atSwayin the new year with us.

Tiger Tiger
London's legendary Tiger Tiger promises exciting things this NYE, drawing on over 20 years of experience to throw its biggest bash to date. Over 1,500 people are expected to attend this night of cocktails, confetti and epic tunes, spread out over 6 rooms each dedicated to different booty-shaking genres. Expect sparklers, shots and one of the best countdowns in the capital.
Visit theirwebsitefor NYE details, or book a night atTiger Tigerin the new year with us.
Bring the fiesta into 2020 at this margarita-fuelled Mexican bash. Barrio is pulling out all the stops at its Shoreditch branch, with a generous happy hour until 10 pm, confetti cannons and a head-spinning tequila ice luge. Fancy dress is encouraged, so strap on that lycra, pop on a sombrero and shake those maracas!
Visit theirwebsitefor NYE details, or book a night atBarrio Shoreditchin the new year with us.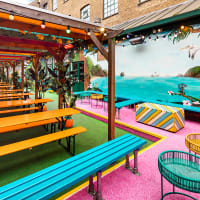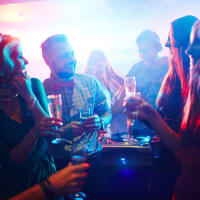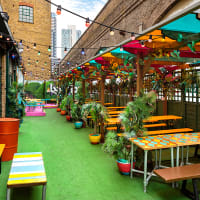 Life is a cabaret at FEST Camden's NYE 2020 extravaganza, where a stellar night of circus, burlesque and drag awaits! Feel the heat on the terrace, or from fire-breathing performers inside the 10,000 sq ft club room. Watch stilt walkers and roller dancers parade around the flashy neon lights, while you dance like crazy to the state-of-the-art sound system.
Visit theirwebsitefor NYE details, or book a night atFEST Camdenin the new year with us.

Bounce Farringdon
Fuel up on nostalgia at Bounce Farringdon's 90s-themed bash (Gettin' Pingy With It), where for one night only you can party like its 1999. Expect Nintendo 64 and Playstation tournaments, memorabilia and a rockin' playlist served with extra cheese. Best of all, Ping Pong is free to play ALL night - with massive group games and boozy prizes on the menu.
Visit theirwebsitefor NYE details, or book a night atBounce Farringdonin the new year with us.
Spice up your night at Gabeto's countdown to 2020, where the rum flows as generously as the vivacious Cuban spirit. There'll be street food, samba dancers and reggaeton galore - so grab a cocktail, get on the dancefloor and embrace the ano nuevo!
Visit theirwebsitefor NYE details, or book a night atGabetoin the new year with us.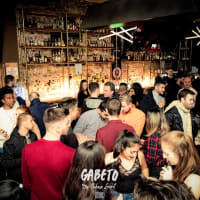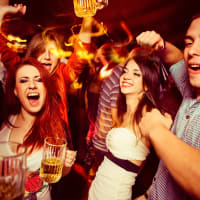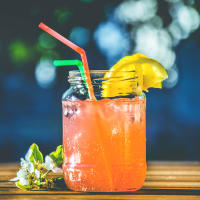 Release your inner party animal on Zoo Bar's massive dancefloor, where over 700 wild things are set to cause mayhem. This popular Leicester Square venue has been the go-to haunt for London's biggest revellers for years - and it's now increased its capacity to invite more to join the party. If that wasn't enough, a cage will be placed in the back of the club to really add to the theme. Time to get wild!
Visit theirwebsitefor NYE details, or book a night atZoo Barin the new year with us.
Bar Rumba
This underground club has kept people cutting shapes for over 25 years, hosting legendary events across its 2 extra-roomy bars and dancefloor. NYE 2020 is set to be an 'epic super party', where the first 50 customers are treated to a bubbly reception. Expect to feel even more like a celeb, with some of the world's best DJs, VIP guests and a generous 5 am curfew.
Visit theirwebsitefor NYE details, or book a night atBar Rumbain the new year with us.
Everything glitters at Ice Bar's gold-themed NYE party, inspired by the dazzling sights and sounds of the jazz age. Add a touch of class to your celebrations with a live saxophone player, glamorous costumes and free face/body painting. A select few tickets are available for the 23:45 countdown session, where you'll ring in 2020 at -5C with an ice glass of champagne!
Visit theirwebsitefor NYE details, or book a night atIce Barin the new year with us.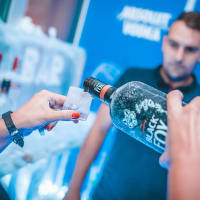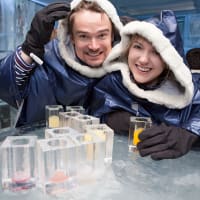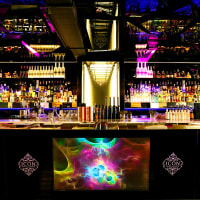 New Year's Eve 2020 Around The World
Not in London? There are some truly legendary parties happening across the globe every New Year's Eve. Here are some of our top picks for this year.

Barcelona | Race the Clock
Get ready to race the clock as you take part in the Spanish New Year's Eve tradition of Nochevieja, where people eat twelve grapes at the stroke of midnight – one for each bell chime. If you can eat your grapes in time, expect a year of good fortune. If not, at least you'll have had a laugh! After, enjoy an incredible fireworks display at the Plaza de Catalunya to kick off a killer all-night long street party.

Bratislava | Hlavne Namestie
Overlooking spectacular scenery, Slovakia's capital has views of snow peaked mountains and a carpet of green trees making it an enchanting destination to celebrate New Year. Visit the Christmas markets in popular squares, Hlavne namestie and Frantiskanske námestie. Later, head to the Old Town which divides into concert zones full of music, or if you're after stunning city views, head to the Sky Bar.

Budapest | River Cruise
A stunning city of faded grandeur and a spirit of entrepreneurialism, Budapest is, and will forever be, the jewel of the Danube. Stroll the riverbanks and soak up the modern architecture, sitting beside elegant opera houses and historic socialist buildings. See this beautiful city, watch the fireworks and welcome in the 'Szilveszter' from an unforgettable river cruise.

Madrid | Real Casa de Correos
For a night of memorable frivolity, you'll be hard pushed to find a more stunning city than Madrid. Take to the city centre in the streets around the Real Casa de Correos and dance until the early hours. It's famous for its clock on the rooftop turret, the perfect spot to watch the final countdown and welcome in the New Year. Alternatively, hit all the lively bars and clubs on a pub crawl, the choice is yours.

Prague | Party Boat
Prague is a popular destination to experience over New Year with some of the best spots to watch fireworks in Europe. Avoid the crowds and make the most of the city by heading to the top decks of the city's beloved river cruises. Alternatively, try around Charles Bridge, higher up in the Lesser Town, by Prague Castle or on Petrin Hill.

Riga | Freedom Monument
With its stunning gothic architecture, Riga is the surprising nightlife capital of the Baltics, so where better for the biggest party of the year? Colourful Riga and the beating heart of its Old Town is the perfect place to aimlessly wander and enjoy the incredible fireworks display. Head towards the Freedom Monument to immerse yourself in a carnival of incredible noise and colour.

Tallinn | Vabaduse Valjak
The capital of Estonia, Tallinn has for too long been overlooked in favour of more glamorous named cities, but no more. Blending old and new, with chocolate box market stalls, buzzing nightlife and an up and coming restaurant scene, Tallinn is surprisingly affordable making a top place to visit this New Year's. Head towards Vabaduse Valjak for spectacular views of the fireworks.

Brazil | Copacabana Beach
Party your way into the new year on this world famous beach. Millions of revellers gather to celebrate under the watchful eyes of Christ the Redeemer in one of the world's most famous places to party, Copacabana beach. Grab a cocktail and get ready to party on with performers, tourists, locals and street parties that take over this part of town. When the fireworks begin, you'll never want to go home!

Dubai | Zero Gravity Beach Party
Party in laid-back luxury at Zero Gravity's New Year's Eve Beach Festival. With a stunning skyline and the Palm islands in the background, this year Rudimental and Sigala are headlining with their floor-filling sets of energetic tunes. Get ready to dance under the stars and fireworks for an unforgettable night at an exclusive beach club.

Hong Kong | Victoria Harbour Fireworks
A city of spectacular skyscrapers and bustling life, it's no surprise that Hong Kong offers both locals and visitors one of the most incredible New Year's Eve experiences in the world. The fireworks are perhaps best viewed from a boat on Victoria harbour as they are reflected in the glass towers of the island. Enjoy a fantastic cruise with food and drinks before the display, or head into the city centre for a luxurious dinner.

Las Vegas | Voodoo
Las Vegas is full of bright lights all year-round, so what better way to enjoy the New Year's Eve fireworks than by watching them from a rooftop club? Get ready to experience absolute VIP treatment, spectacular views, plenty of champagne, chocolates and party favours. Relax on the balcony with your drink of choice and survey Sin City in all its opulent glory.

New York | Times Square
What could be more iconic than watching Times Square's New Year's Eve Ball drop as the clock strikes midnight? You could be at the heart of the buzzing energy and dazzling lights of New York City, where a million people gather to celebrate together. Expect musical performances, balloons, confetti and colourful fireworks for the ultimate once in a lifetime party.

Sydney | Sydney Harbour Fireworks
Experience Sydney's incredible firework displays for yourself with the iconic Sydney Opera House as your backdrop. Find a great vantage point in the city and watch fabulous pre-show entertainment including aerial acrobatics, water displays and a traditional Aboriginal welcome ceremony. Soak up the warmth of the Australian sun as you ring in the new year on the southern hemisphere.
After the New Year's celebrations, you may have a 2020 stag or hen do to plan. We offer 1000s of activities in over 50 locations across the UK and Europe. Book everything easily, all in one place from cocktail masterclasses to quad biking, nightlife entry and even accommodation. For inspiration, check out ourhen doandstag doideas.