Anyone Can Make a Film
To say that practically anyone can make a film these days is technically true. What with all technology available to us I wouldn't be surprised if you could make a film out of the side of potato within the next five years, but just because you recorded your cat falling off the side the bed on your Smartphone, uploaded it to the internet and received 500,000 views does not necessarily mean you are a filmmaker.
Blood, Sweat and Tears
Making films take time, blood, sweat and tears. I'm not about to argue the big 'what is art?' but making a film is a process where people come together to tell a story and to entertain people and complete a journey themselves along the way. It used to be that years ago in the golden age of Hollywood, you would have to get your script greenlit by some big producer in order for you to get your film made. Thanks to the digital age if a young filmmaker has enough grit they can produce their own films. But if you take filmmaking serious enough and you want to continue making films, you must get noticed and get other people to invest in your talent. One of the best ways to do this is through a short film.
Artistic Vision and Running Time
Fuelled by artistic vision and limited only by their running time short films can completely transcend the traditional idea of storytelling. Yes, you could self-fund a feature-length film and take it to market in the hope that it's good enough to get into Cannes or Sundance, but that's a whole different ball game budget wise. Short films are the ever popular, cheaper and no less effective way of getting you talent seen, and there is no Short film festival in the world like the Clermont-Ferrand Short film festival.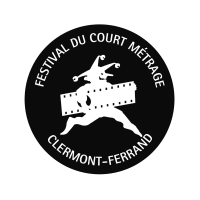 When Is It?
The festival takes place in the first week of February, right in the centre France, and is one of the most well-established and prestigious short film festivals in the world. With over 7,000 films already competing for a spot amongst the 180 to be shown,
What Else?
During the film festival itself a special programme takes place for those who are interested in learning more about the art of film. Students from all over Europe can take place in workshops where they get to meet and talk to seasoned filmmakers about their experience in the industry.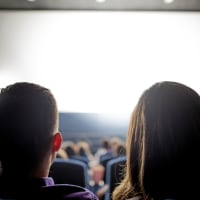 It's Much More Than Submitting Your Film
These film festivals are not all about just getting your film seen, they are also a perfect chance to meet like-minded creative individuals with whom you may be interested in shooting your next project with and having the opportunity to make deals with potential film distributors and getting your film noticed to be seen at other film festivals. If your film is good enough you may even win a prestigious award which means you get to put those little wheat/wing/wreath things on your poster, and those wheat/wing/wreath things mean an awful lot in the film industry.
A Huge Diversity
The short film festival includes entries from all kinds of film. Be it animations, documentaries, comedies, kitchen-sink fiction, genre-bending romance horrors and graduation films from some of the finest film schools worldwide. You can go and witness some of the most unique and spectacular short films from the youth of today and take a glimpse at the future of film. After all, short films are where many of the best filmmakers cut their teeth, be it Nolan, Burton, Scorsese or Jonze.