The books...
Are any of these "helpful" tomes really worth the paper they're written on?
A Modern Girl's Guide to Getting Hitched by Sarah Ivens.
Considering myself to be one of these eponymous modern brides I thought this would prove useful but after a quick once-over, it's been languishing underneath various bridal catalogues in the "wedding corner" (actually a disorganised pile) of our living room ever since. I think the problem with this one is that it's all bullet points and advice-laden lists a la coffee-table book but comes in the flimsy format of a holiday paperback.
This does, to be fair, make it easy to carry around, but also means it lacks a certain authority somehow – at least to me. There are helpful tips in here on everything from"coming to terms with never being able to pull men again"to"learning to accept your big day is over"and lots of the smaller details are covered in depth.
However I personally found some of the advice a little obvious, some even to the point of assuming the reader has undergone some sort of lobotomy along with their engagement – do I really need to be reminded that "parents should always be first to hear of an engagement" or that "a tester fling with an ex is not a good idea"? Perhaps some brides do…
The Wedding Diaries by Laura Bloom.
This book focuses on"how to get married in style without breaking the bank". This book is written as a diary so is more personal thanA Modern Girl's Guideand unfortunately for me this was its downfall.
As much as I love to hear about other weddings, it's going to take one that I really want to emulate for me to plough through over 200 pages of detail about it and this one just isn't that wedding. Although useful in theory, the amount of financial figures in this book made me all-too-concerned about costs and I question the relevance of listing everything to the pound when costs change so frequently anyway – and are so caught up in location, timing and exact specifications.
If budget is your main concern, this book could be great but if you'd rather dream big then Laura isn't the right bride to follow.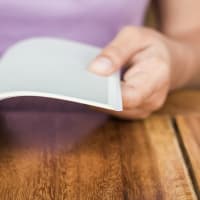 The Step by Step Guide to Planning Your Wedding by Lynda Wright.
Less a book than a workbook this is packed with checklists and suggestions for everything from Bible readings to cake sizes. Due to the lack of things to actually read, this book hasn't emerged from the pile of wedding paraphernalia since it was purchased and, to be honest, is probably headed straight back there.
Too much like school, not enough romance. Although brides who need someone else to organise them could do well with this.
The Reluctant Bride by Lucy Mangan.
This chronological tale from engagement to the wedding is more entertaining than most bridal books but if you don't like Lucy now you definitely won't after this. A humorous story this may be but with Lucy constantly painting herself as the fool, by the end of the book it's hard to take the wedding seriously and as the newlyweds leave their own painstakingly (actually, more just painfully) organised bash at around 8pm it left me realising all-too-late that, for me at least, this was a handbook to how not to do it.
Rough Guide to Weddings.
For a truly instructive guide which covers everything from the ceremony to the gift list, the Rough Guide to Weddings is the best out there. There are quotes from past brides and grooms in here but the focus is on what needs to be done, when and how, and everything is laid out simply and insensible chapter order.
Advice is low-key, explaining the obvious without those "well, duh" moments and getting into the nitty-gritty without being dogmatic about traditions or what you should and shouldn't be doing. This is coffee-table content in the coffee-table format, and as such has been sitting on ours since it arrived, being referred to as and when we think of something we're not too sure about. Perfect.
Confessions of a Wedding Planner by Tamryn Kirby.
Literally, everything I was looking for in a wedding book. Funny, heart-warming, informative and enlightening, it focuses on Tamryn's rise from newbie to wedding coordinator extraordinaire and tells the tales of many a wedding, both good and bad.
There are tips in here but the best don't come from lists, they come from the stories of past weddings – which, in reality, is exactly where they should do.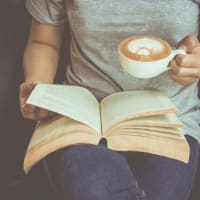 All in all, I've come to the conclusion that wedding books must only be taken with a pinch of salt.
I have such set ideas about what I want (surely, so does any bride) that no past wedding is going to be exactly what I'm looking for, so those "my experience" diary-style guides are not very helpful – and because every wedding is different, the list-heavy guide-style books are often prone to irrelevance.
As with the magazines, wedding books are not to be followed by the letter, they are at best entertaining and/or instructive, and at worst infuriating and/or dull. Keep me away from Amazon…