Thanks to its Welsh charm, non-stop party vibes and ongoing reputation for offering adventurous activities right in the heart of the city, it's no wonder the Welsh capital ofCardiffis a popular destination for hen do's. Home to an eclectic mix of classy bars, raucous nightclubs and suave restaurants Cardiff is the perfect destination for a hen do bursting with fun, frivolity and style. Better yet, most of the cities main attractions are all within walking distance which, in short, means bye-bye cabs, hello expanding cocktail kitty. Here are the highlights of choosing Cardiff as the destination for yourhen weekend.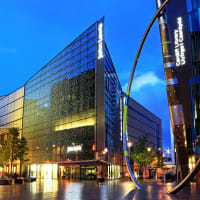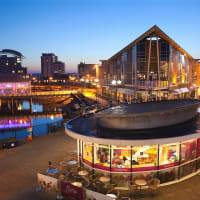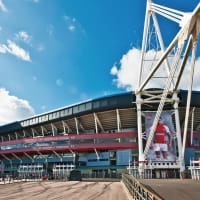 Wet and wild watersports
Ready to gather the girls and take to the water for an epic day of adventure? If so, look no further than theCardiff International Water Centre, a man-made whitewater rapids course right in the heart of the city. If you're more of acoasteerer,canyonerorkayaker, head out to the surrounding countryside and get ready to paddle your way upstream, plunge into pools and scramble across cliffs!

Nightlife
From daytime drinking to late night clubbing, this city has it all and, thanks to Cardiff's compact size, hopping from one bar to the next couldn't be simpler. If you're after a trendy tipple make your way over to The Friary, if its casual drinks you're after take the girls to Mermaid Quay or to dance the night away pay a visit to the popular party clubs that line St Mary's Street. For the ultimatehen night, try visit all areas!

Shop till you drop
Home to shopping malls, designer labels and quirky markets to boot, Cardiff is a popular city (recently named the 6th best shopping destination in the UK) for a spot of shopping. Spend a day hunting for bargains at the Queens Arcade, sampling local products at Cardiff Market, and browsing designer labels at St David's Shopping Centre.
Ready to celebrate in style? We're always on hand with plenty ofhen party ideasso whether you're looking for an action-packed day in the capital or a long weekend soaking up the best bars, shops and restaurants in Cardiff, you're set to have a memorable time. Get ready for the ultimate city-basedhen weekend in Cardiff!