At Chillisauce we have organised thousands of stag dos, but that doesn't mean we don't still get all kinds of weird and wonderful requests. Of course, we always go the extra mile to make any weekend go with a bang - but as you can see from these real entries, not all are achievable (or even legal)!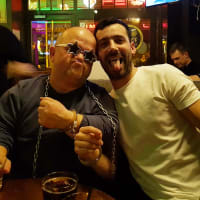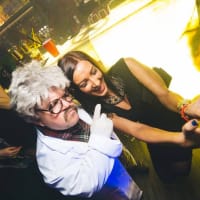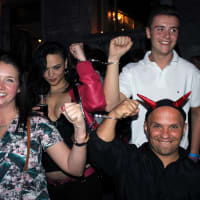 1) Once bitten twice stag:One stag group wanted their stag to be bitten by a poisonous snake and then left suffering for a bit before being given the anti-venom serum at the last possible moment. What could possibly go wrong?
2) Tickled to be there:One booker asked for a dwarf to be included in their package dressed as a china doll, who would also be required "to tickle the stag with a feather boa".
3) Unnecessary discomfort:Another group asked if their stag could be given colonic irrigation. We're not sure if this would have been forced or voluntary - may be one way to skip NHS queues?
4) Dressed for pain:Another stag party demanded a cross-dressing dwarf stripper be made available with the specific instruction that he smacks the stag in the balls every 5 minutes. Perhaps they really didn't like this guy?
5) Double up:One stag group member asked if their Steak and Strip meal could be accompanied by male and female strippers, each wearing name badges of the fiancee. Makes perfect sense to someone I guess.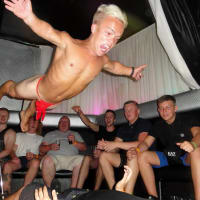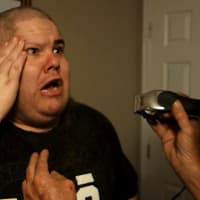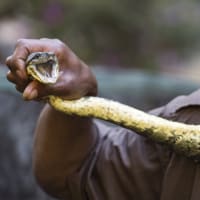 6) Winter is coming!:One stag asked for a dwarf stripper dressed as Tyrion Lannister, stating "the stag would enjoy that".
7) Gruff waters:Not content with a boat full of strippers, one stag party member requested an additional "goat for the boat," possibly only because it rhymes with boat. Rumours that a 'kangaroo for a canoe' was also requested remain unverified.
8) Wheels of Terror:One stag requested a wheelchair so that the stag, while dressed as Andy from Little Britain (it's an old BBC sitcom look it up!), could remain in that chair in character for the entire stag - much of which featured a very long coach ride full of Butlers in the Buff.
9) Wrestling with your conscience:Men like to wrestle; on a stag do this usually involves scantily-clad or naked women rolling about in oil or jelly. One stag group requested a full wrestling ring so they could 'wrestle naked in it with the rest of the stag group' - not sure what the winner got?
10) Getting involved:A guy booking a stag for Barcelona a few years ago asked if we could organise the stag to get brought up on stage in a strip club to get involved with the performance. Nothing that unusual about that you might think, but this was a dominatrix show with some quite niche content!
Like what you hear? Then what on earth is wrong with you! But seriously if you a friend or family member are looking to book a stag do, then talk to ourstag expertswho will do everything in their power to make your stag the most awesome event it can be. Custom requests welcome (within reason).
Looking for hi-octane action packed stag activities then check ourtop 17 adventure based stag recommendations