Brighton has a vibrant, hedonistic vibe that attracts stags and anyone looking to have a non-stop yet chilled out weekend getaway. It's a city of clubbing, beachfront bars and seaside fun, perfect for stag weekends. It's easily accessible and close to London but with a cultural scene that rivals the capital. Here are the highlights of aBrighton stag do.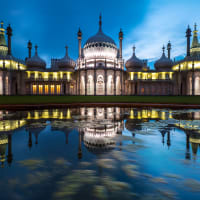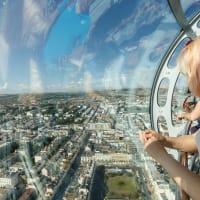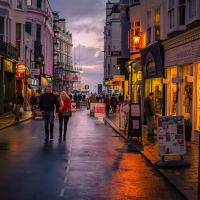 Get your adrenaline pumping

World-class nightlife
Brighton is bursting with quality nightlife spots, world-class DJs and some of the biggest names in the party industry calling this seaside city home. Head to West Street for a rowdy atmosphere and some of the biggest clubs likePRYZMand popular late-night party chainsWalkaboutandRevolution. There's also the beachfront bars, quirky craft beer pubs in the Lanes and brilliantcomedy clubs.

Drinks with a view
In Brighton, drinking isn't exclusively a nighttime thing. With tons ofbeachfront bars and drinking spotson the pier, day drinking isn't frowned upon, it's the perfect way to spend an afternoon. After all, what could be better than enjoying a nice cold beer on a summer's day looking out onto the beach?

Explore the beach and sights
A trip to Brighton isn't complete without a walk along the iconic pebbled beach, getting fish and chips or testing your luck in Brighton Palace Pier's Dome arcade, full of fun games including air hockey and basketball. Head up to the new i360 for spectacular views of the sea and city or have a peek at the unique and exotic Royal Pavillion. Brighton has tons of fun festivals to experience throughout the year, so be sure to see if anything is on. Check out our guide toBrighton's top attractionsto really make the most of your time.
Choose Brighton for yourstag weekendand you'll be getting ready to party in no time. From exhilarating daytime activities and fantastic restaurants to unrivalled clubbing and beachfront bars, this seaside resort is sure to surprise you and we're here to help you create a stag do you won't forget.