Welcome to Benidorm
Land of sun, sea, sand, and booze, astag weekendto Benidorm is a favourite for sun-seeking stags looking to party. With over 1000 bars to choose from, plenty of cheap beer and some of the best beaches along the Costa Blanca, you'll have everything you need for a non-stop stag weekend. Check out the highlights of astag do in Benidorm.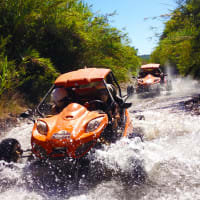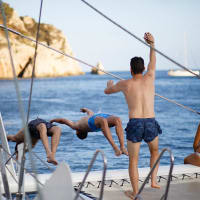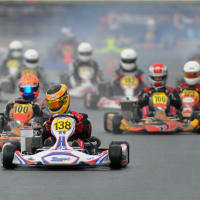 Beaches
Benidorm's sandy beaches and crystal blue waters are the perfect places to cure a hangover. From the more lively atmospheric Levante beach to the more laid-back Poniente beach, both with palm-lined promenades filled with beachside bars and restaurants.

Nightlife
Nights out in Benidormare infamously wild with an unrivalled atmosphere bursting with life and cheap booze. There are hundreds of popular bars, pubs and nightclubs to choose from, but for something a little different, there are also cabaret shows, comedy and tribute act to keep you entertained as you drink the night away.

Day drinking in the sun
No need to wait until the night to get boozy; there are plenty of places to enjoy cheap beer and a party atmosphere during the day. Benidorm is known for its beaches and its nightlife, so why not combine the two and soak up the sun and booze along the promenade. This is where you will find the best places toparty in the dayon your stag weekend.

Water park & theme park
Do something different from drinking in the sun by heading to the largestwaterparkin the Costa Blanca, where there is everything from pools and slides to river rapids. Or, unleash your inner kid and experience high-speed thrills and jaw-dropping rides at thetheme park.

There is nowhere else quite like Benidorm. If you're up for fun in the sun and non-stop partying with other like-minded Brits, check out ourstag do ideas in Benidorm.