Bristol is a spirited and independent city, packed full of character and creativity. From vibrant street art and live music to craft beer pubs and quirky bars,Bristolhas something for everyone making it one of the best stag destinations in the country. Plus, it's incredibly stag-friendly and welcoming, which can really make or break astag weekend. Here are the highlights for choosing Bristol.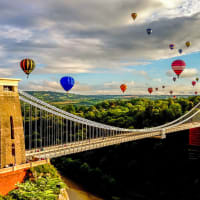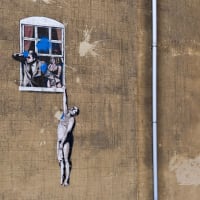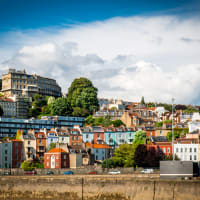 Bristol really is gert lush, find out why...

Unique experiences
Bristol has tons of fun, unique experiences for stags, especially outdoors. Take advantage of the brilliant countryside for a West Country-inspired day ofIt's a Knockoutstyle games, embracing Somerset stereotypes, duelling with inflatable pitchforks and celebrating cider. Compete against each other in a series of challenges chosen by you, includingshooting, driving, archery and axe throwing.
Harbourside
Bristol's sparkling Harbourside is a buzzing hub of waterside restaurants, shops, bars and clubs, all with picturesque views. Grab lunch or a drink outside in the sun, on one of the many terraces, enjoying the vibrant atmosphere. Set sail on asightseeing cruise, exploring the pubs and taverns around the city's docks, plus, see the city's sights in a unique way.

Buzzing nightlife
When it comes toBristol's nightlife, think London, but on a smaller scale, with all the variety and energy of the big city. The city is famous for craft beer and cider, with tons of traditional pubs and microbreweries all close together, making it a top place for a pub crawl. Music and comedy are a huge part of Bristol's nightlife, with top DJs, comedians and underground live gigs.

Cider
A visit to the West Country isn't complete without sampling some of the best ciders around, and Somerset is known for being bold, fruity and rich - with a wide range of flavours available. Several pubs in Bristol serve delicious traditional cider, which are worth checking out.

Explore the cities attractions
Bristol is a beautiful yet urban city, combining the best of both worlds. After hard work, talent and development, from the modern Harbourside to Banksy's famous street art, the streets of Bristol are like an open-air art gallery. For the best views, head to the impressive Clifton Suspension Bridge which spans the Avon Gorge or check out the city's top sights and attractions. For fresh air, head out into the picturesque Somerset countryside. Check out our guide toBristol's top attractionsto really make the most of your time.
Decided on Bristol for yourstag weekend? It's a fantastic choice you won't regret, and we're on hand to make sure everything runs smoothly. From fun, adrenaline-pumping daytime activities to lively nightlife and delicious restaurants, plan an unforgettableBristol stag do, easily and all in one place.