Renowned for being the party capital of the North East, Newcastle has legendary nightlife and is undoubtedly one of the best cities in the UK for a night out. Cheap beer, friendly locals, tons of outdoor activities and a serious love of football make the city the perfectstag dodestination. You certainly won't be the only stags in town. Here are the highlights of a topstag weekend in Newcastle.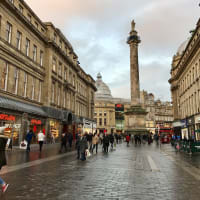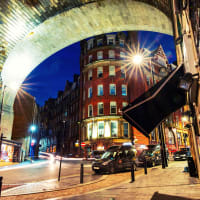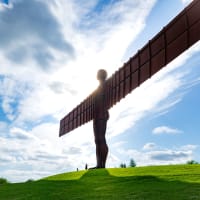 Party on the Toon
No two nights out on the 'Toon' are the same. The Diamond Strip is the city's most famous street, the frequent haunt of Geordie Shore cast - it has an exclusive and stylish vibe with decadent bars. Bigg Market has an unrivalled rowdy, anything-goes atmosphere with the Gate leisure complex just next door with big party names Tiger Tiger and Players Bar. For a more sophisticated drinking spot, head over to the Quayside. Check out our guide toNewcastle nightspotsfor more inspiration.

Thrilling days out
Experience high-speedgo-kartingthrills at one of the biggest outdoor karting tracks in the UK with a fast and technical circuit. It's not just karting either; the venue boasts one of the largest paintball arenas with a purpose-built WW2 themed paintball facility, full of sandbags, bunkers and obstacles. Get behind the wheel of an ex-Army Landrover to race around the off-road course. You can even test your aim with archery and tomahawk throwing.

A football-mad city
Football fans will have a top time in Newcastle, where there's no limit to how passionate the Toon Army are about their beloved Newcastle United. Grabticketsto a Magpies match and experience it for yourself. Or, for a once in a lifetime experience, why not play with an actualNewcastle football legend? For a fun kickabout with a challenging twist, tryfoot golf,goggle footballorzorb football.

Friendly, party-loving Geordies
Geordies are famously known for their friendliness and their love of a night on the 'Toon'. If you can decipher the accent, you'll have a great time chatting with the locals, who, chances are, won't be wearing a jacket no matter how cold it may be. They will almost definitely drink you under the table.
Ready for an unforgettable night on the Toon?Stag dos in Newcastleare an unmissable UK experience - you should do at least one in your lifetime, so you better start planning. We're here to help you organise your non-stop partystag weekendwith activities for both day and night.