There's no doubt about it, organising astag docan seem pretty daunting. But never fear, our list of the top European stag destinations is here to help. So grab a beer, sit back and get ready to start planning. Whatever you're looking for, we're sure to have some tips - from sunny Benidorm to the clubbing-madness of Krakow.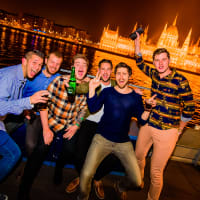 Best For: Pub crawls, Friendly Locals & Seriously Cheap Beer
Budapest is a stag do favourite and it's easy to see why. It's a lively and affordable city, notorious for its buzzing ruin bars, thermal baths and friendly locals. It's a city with two personalities, split by the impressive River Danube. On one side is Buda, an area with a laidback local feel, and on the other Pest, the lively area where you'll find all the famous strip clubs, ruin bars and restaurants. Budapest has everything: great nightlife, exciting activities and seriously cheap beer, making it a perfect place for a great stag weekend.
Check outactivities,nightlifeandaccommodationin Budapest.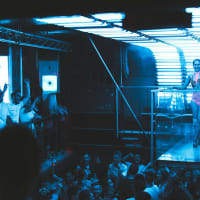 Best For: The biggest club in Eastern Europe, Beer spas & Strip Clubs
Prague is jam-packed with bohemian bars, exclusive strip clubs and impressive clubs. Divided by the scenic Vltava river, the capital of the Czech Republic is home to a lively nightlife scene and boasts some of the biggest and best clubs in Europe. In the summer, there are loads of rooftop bars so you can soak up the sun while enjoying a cold beer. In the winter things get a bit nippier but never fear, there are ice bars aplenty. It's super popular for stag weekends and, with a pint of beer often costing under a quid, you can see why!
Check outactivities,nightlifeandaccommodationin Prague.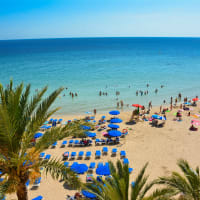 Best For: Wild Beach parties, Private Cruises & Water Parks
With sandy beaches, cheap flights and more bars than you could dream of, it's no surprise that this seaside resort is a British stag do favourite. Once a small Spanish fishing village, Benidorm has since become one of the liveliest and most popular holiday destinations in the Mediterranean - packed with bars, nightclubs and theme parks. Famed for its wild nightlife, Benidorm is the perfect low-budget holiday destination for groups, packed with banter, booze and beaches.
Check outactivities,nightlifeandaccommodationin Benidorm.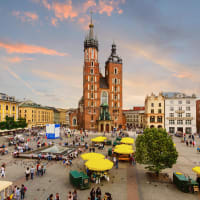 Best For: Vodka, River Boat Cruises & White Water Rafting
With the highest density of bars and clubs anywhere in the world, Prague is a stag do weekend dream. Stunning architecture and historical landmarks like the Royal Castle atop Wawel Hill make it a top sightseeing destination. It's also home to a buzzing nightlife, world cuisines and, of course, Polish vodka - with a massive range of different flavours worth trying. It's a small city, easily explored on foot, meaning you'll never have to travel far for your stag do shenanigans.
Check outactivities,nightlifeandaccommodationin Krakow.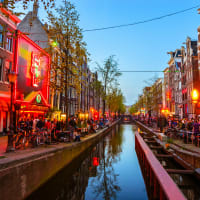 Best for: Red Light District, Canal River Cruises & Brewery Tours
Amsterdam is a city famed for its canals, red light district and super smoky coffee shops, but, it's also a place full of history and culture, making it one of the top destinations in Europe for stag weekend breaks. It can get a little cramped in these narrow streets but it all helps create a lively atmosphere. First time visitors may be a little alarmed at the amount of bicycle traffic, with two-wheelers far outnumbering cars in the city.
Check outactivities,nightlifeandaccommodationin Amsterdam.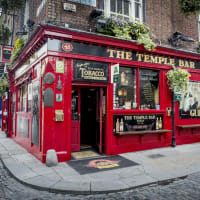 Best for: Guinness, Comedy & Craic!
Ireland's vibrant capital is an age-old city with a youthful soul. The home of Guinness, Dublin has a diverse mix of traditional Irish pubs and newly opened establishments, offering late nights, live music and lively locals. A night out in Temple Bar is certainly not to be missed and the city is packed with electric clubs and swanky gentleman's clubs. It's a compact city located on the banks of the River Liffey, making it perfect for big groups to explore on foot.
Check outactivities,nightlifeandaccommodationin Dublin.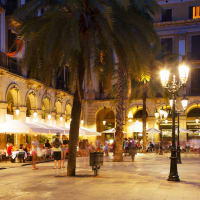 Best For: Tapas, Sunshine & Football
Barcelona is a vibrant city, ideally situated between the mountains and the sea. The Catalan capital is one of the most popular European stag do destinations, filled with thousands of restaurants, tons of culture and, of course, home to Barcelona FC's Nou Camp. Be sure to check out Las Ramblas' nightlife scene with trendy bars, late-night clubs and massive venues that are perfect for big groups. Get a taste of the chilled-out Mediterranean lifestyle and drink, dance and dine yourself happy in this fantastic city.
Check outactivities,nightlifeandaccommodationin Barcelona.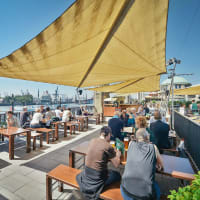 Best For: Proper Beer, Breweries & Bar Crawls.
A spirited city, Hamburg is full of green space, an alternative music culture, local brews and a buzzing nightlife. With its young and dynamic St. Pauli District, packed full of clubs, restaurants and lavish strip clubs, it's no surprise that Germany's second largest city is a top choice for a stag do weekend. Renowned for their beer, it's a great place to sink a few steins after a day of sightseeing or, combine the two and travel the city on a portable beer bike!
Check outactivities,nightlifeandaccommodationin Hamburg.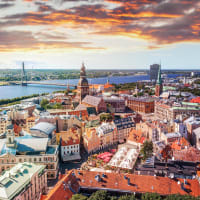 Best For: Go-Karting, Bobsledding & Cheap Beer
Riga is the undisputed nightlife capital of the Baltics and is quickly becoming one of the most popular destinations for stag weekends in all of Europe. With everything from bobsledding to bowling, bar crawls to go karting, it's got an activity for everyone - not to mention the hundreds of clubs, bars and restaurants. It's also cheaper than some of the other destinations but be aware, the winters get pretty cold here, with averages of just 1°C during December.
Check outactivities,nightlifeandaccommodationin Riga.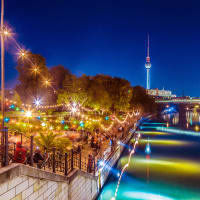 Best For: Beer Steins, Lederhosen and Trendy Clubs
Over 25 years since The Wall came down, Berlin is now a truly buzzing hotspot, overflowing with cool clubs and cultural highs. Berlin is a thriving, vibrant, cosmopolitan international capital. It's a city with an open-minded attitude, reflected in its bohemian atmosphere and decadent nightlife scene. With mega-clubs like Berghain and Beer Steins for days, it's a great city for big groups looking to celebrate in style.
Check outactivities,nightlifeandaccommodationin Berlin.
For a little more inspiration, check out our list of the beststag destinations in the UK.
The perks of European trips
So, you've got no excuse. A European stag party guarantees sunshine, new experiences and never-ending memories. Even better, it doesn't have tobreak the bankas there's a whole host of drinks, food,activitiesand accommodation deals to be had. For some more inspiration, why not take a look at ourdestinations page. Plus, budget airlines have now made it even easier to plan a weekend away in Europe with affordable prices and regular rides. Every year we send over 160,000 people away on adventure packed events to over 100 locations throughout Europe and the UK. We've created some great partnerships in Europe, allowing us to provide you with unrivalled knowledge, fun and the best value. Planning a stag do is an exciting time and a European stag do combines new sights and new parties on an international scale.

A know-it-all
At school, no-one liked a know-it-all but when it comes to booking a trip away, it's always nice when someone knows the area. As the leading stag party organiser in Europe, we understand that planning such a big event can be daunting. That's why we visit our destinations, checking the providers, taking part in the activities and ultimately make sure everything meets our high standards. We've created fantastic relationships with our suppliers so that you can have a fantastic and stress-free trip.

Life's short & the world's wide
There's nothing better than Britain in a heatwave but Europe also has some fantastic destinations for your pre-wedding booze-up. Home to some of the coolest nightspots you'll find,Budapestis famous for its 'ruin bars', abandoned buildings turned into hip clubs. Take part in adrenaline rushing activities inRigaor party until the sun goes down inIbiza. Whether you want a day of adventure activities and a blistering night on the town or prefer to take it easy and relax, we've got a wide range of locations to suit every style, taste, budget and stag. For some more inspiration, why not take a look at ourdestinations page.

Fail to prepare, prepare to fail
When organising a stag weekend away, it's important that all the lads are on the same page. It is crucial to double-check your passport (no-one wants to be left behind because their passport expired last February), and prepare for your flight in line with the airline's regulations. It can be tricky to keep up to date with all the rules, so we've rounded up everything you need to know.

Make sure electrical devices are charged as if asked, they must be seen to be working.

Liquids must be in no more than 100ml containers and should be kept in a resealable plastic bag.

Medication should also be kept in a resealable plastic bag.

Before you indulge in a little duty free, be aware that from EU countries you can only bring goods as long as it's for personal use.

It's a good idea to check with individual airlines for luggage restrictions.

If anyone on the stag do doesn't have a British passport, then you need to check whether they will require a visa. IATA is a great place to begin.

Stags + drink + more drink = accident waiting to happen. It's also worthy looking into travel and health insurance for a European stag weekend. A free European Health Insurance Card is a great place to start but is not a substitute.

Flights and transfers
Choosing the right (or wrong) flights can make a huge difference to the total cost of your stag weekend away. We recommend that everyone books their own flights - it's often easier and quicker. Plus with budget airlines working up and down the country, flying multiple times a day, it means that if your stag party are spread around the UK, it's easy for you to meet at your destination. Now, we're going to sound like your parents but seriously, the earlier you book, the cheaper it will be. Just trust us on this one. So, what are you waiting for?Get booking!

The important bits
Every country is different and the 'Brits Abroad' is one expectation you don't want to live up to. When heading away for a stag weekend, research local traditions, cultures and etiquette. It's also worth staying up to date with exchange rates on XE.

Get protection
Oh, don't be so crude. Seriously though, we advise that you protect all of your finances. If you're heading abroad on a stag weekend away, make sure your accommodation is booked through an ABTA company. ABTA require organisations to work in line with strict financial practices so you know that your money is safe. When it comes to activities, we've worked with our suppliers time and time again and your money is equally safe with them.

What's next?
So, what are you waiting for? AtChillisauce, our team of experts are more than happy to work with you in order to create the perfect stag weekend away. Whether you have a rough idea of what you'd like or want us to do all the planning, we can create a tailor made package to suit every stag and his men. Get in touch today or visit ourstag do destination pagefor more information.