Congratulations, you've been chosen to be the Best Man! It's a great honour but also comes with some serious responsibilities. Never fear, even if you think you couldn't organise a piss-up in a brewery, this easy to follow guide will sort everything out for you. Bear in mind, most of this involves some planning weeks before the wedding, so don't leave it until it's too late! Or, if you'd like it to do it the easy way, get an expert stag do planning company likeChillisauceto do all the hard work for you.
Here are 5 things you need to do when planning a stag do:
Decide The Date

Choose the Guest List

Choose a Destination

Plan The Activities

Enjoy Yourself!

The first step is deciding what kind of stag do everyone will enjoy the most - or hate the most, if that's what you're going for. Are you going for a traditional night of pranks and booze? Or maybe an entirelybooze-free, hangover-less stag do? Do you want anaction-packed day of adventurethat's sure to get your heart racing? Or do you want to surprise the unaware groom-to-be withsomething unique? Whatever you choose, check out our top tips forsurviving the night.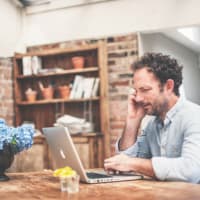 Ask the stag what he wants from his stag do - be it a weekend away, an adventure day and a piss-up or a quiet night in the local. It's much easier to work from a brief. And do remember that it's not your stag night you're planning, it's all for your good buddy's benefit.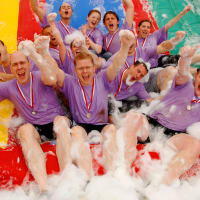 Ask the groom-to-be to think about which friends he'd like to see at the stag do and work out a list of between eight and 20 key people. Try and keep it to proper friends and shave off the acquaintances and workmates – more than 20 is an unwieldy number to deal with. Then get in touch!

With the stag's opinions on board and an idea of the budgetary constraints of the guests, hit the internet and look into the options. Obviously, if it'sstag do ideasyou're after, then you're in the right place! If you've decided on a city break, think of the big European party cities like Budapest, Riga and Amsterdam. Find out thetop stag destinations.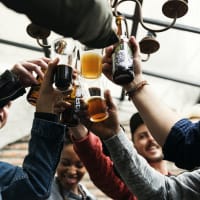 A stag-do should be close to the wedding but not so close that it impacts on the main event – it's now universally agreed that stag-dos the night before the wedding are a terrible idea. Come up with a few dates, pitch them to the group and see which weekend is the least conflicted. Do this at least three to five months before the big day to prevent clashes in peoples' diaries.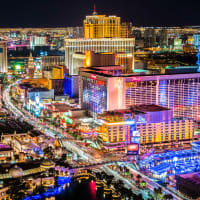 If you're planning a foreign trip, the best prices will be available early. Late deals aren't what they once were and it's a risky strategy to leave it to the last minute if there's a big group of you. Rooms in hostels are cheap for stag groups but again, are likely to book up early.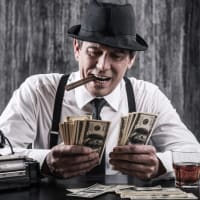 It's a good idea to set up a fund to pay for stag-related activities however the good thing about booking via Chillisauce is that we can be that person! As the Best Man you must be relied upon to deliver the best stag trip ever, so let us look after the money and you just chase people to make their payments.On the other hand, if you do try to book this alone; don't be tempted to dip in to that fund to pay the gas bill. It will only end in tears down the line!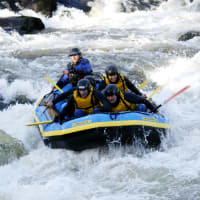 Looking after a large group is a pain in the bum, so farm out as much responsibility as possible. They're all grown men, but you'll be stunned at how many of them forget passports, don't bring their own trousers etc. To avoid being the one responsible for nagging them all give out roles among the group.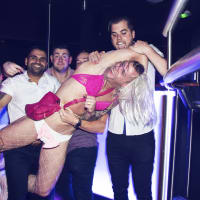 If you're going to pull a prank on the groom, plan it behind his back with the other party-goers to ensure success. If you're hiring a stripper, remember to phone the venue to check whether they'll allow her to do her stuff on the premises. The key to a good stag prank is to make it personal. Need inspiration? Check out thesepranks.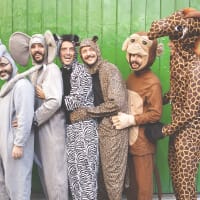 It's common for stags to mark themselves out with some kind of themed dress code. Whether you're going for matching T-shirts or Ghostbusters costumes, some planning will be required. Do remember that matching clothes mark you out instantly as a stag party, which may make it tricky to get in certain places.
The planning may be over. But don't think that's the end, your job is far from done. If you don't want to face the wrath of your best mate's future spouse, you'll probably want to make sure they make it home relatively intact. As serious as it may sound, they're your responsibility, and they'd do the same for you, right? Your job's not over until their head hits the pillow, wherever that pillow may be.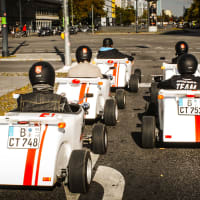 On the stag-do itself, your role is that of a sheepdog, and you'll be expected to take charge and herd people from one location or activity to another. Even if this goes against the grain of your personality, you're the one who knows where you're supposed to be and when, so raise your voice and be heard.
Have some surprises up your sleeve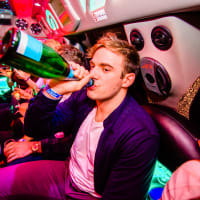 If the party is lagging – or even if it's not – it's a good idea to have some surprises for the groom and other stags, whether it's a limo, a stripper or something simple like hilarious old photos of the groom.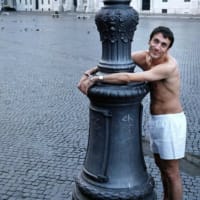 You may be planning some pranks for the groom on his big night, but remember that, ultimately, you want him to get home in one piece. Or maybe you want him to get home wearing a one-piece. Either way, he'll thank you for stepping in if the fun goes too far.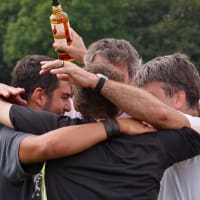 It might seem like a huge job, but you've got this. Even the most unorganised person can throw an awesome stag do with a little help. If you need more advice, check out our comprehensiveBest Man Guide.Or, if you don't fancy the responsibility, get Chillisauce to do all the hard work for you.